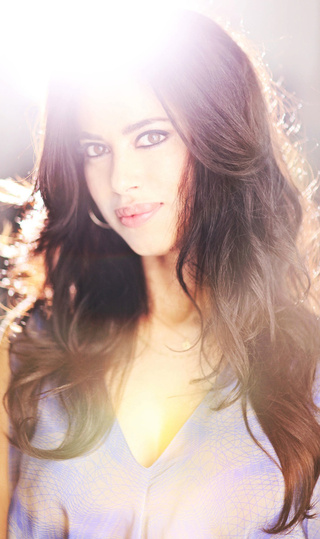 Here's Nancy in action.
Born in Rome, Italy, Nancy Cialdella began her career in front of the camera as an actress and model before eventually transitioning to working behind the scenes as a highly regarded makeup and hair artist.
Having lived and worked in no less than three continents, Nancy's work is influenced by a wide range of cultures as well as classic, contemporary and innovative trends. Fluent in four languages – English, Italian, French, and Spanish – her professional attitude and effective communication skills help ensure any project or vision is successfully brought to life.
Equally gifted in both makeup and hairstyling, Nancy is highly experienced in high shots counts, advertising, lifestyle, and editorials.
Her clients include A-list celebrities and her work can be seen on billboards in New York City, fashion magazines, editorials, catalogs, red carpet events and runways.
CELEBRITIES
Matt Damon, Patricia Arquette, Kevin Bacon, Michael Bolton, Heather Mcdonals, Josh Groban, Kristi Yamaguchi, Francoise Yip, Kenneth Tsang, Byron Mann, Karen Mcaloon, Jennifer Siebel Newson, Leonor Varela, Javiera Díaz de Valdés, Stephanie Cayo
EDITORIAL
Vogue
USA
, Vogue Taiwan, Vogue Brasil, Vogue Australia, Vanity Fair, Elle China, Glamour Magazine, Parade Magazine, New York Times, Improper Bostonian, Cargo Magazine, Fitness Magazine, More Magazine, The Oprah Magazine, Chaos magazine, Ready Made Magazine, Style Piccoli, Papier Macher, Yoga Journal, 7X7 Magazine.
CLIENTS
Neiman Marcus, Nordstrom, Saks Fifth Avenuw4wa
TV
Jay Leno,Jimmy Kimmel,Rachel Ray,Live with Kelly and Micheal, Charlie Rose, Good morning America, The today show, David Letterman, The View, Katie Couric,
CNN
, Seth Meyers,
HGTV
.